Would you like to taste original Kobe Beef? In our new restaurant Hidalgo Beef Tasting you can compare different Wagyū Beefs on one plate.
NEW TASTINGS: HIDALGO BEEF LOVERS
Beef tastings of the highest premium quality for Hidalgo Beef Lovers.
At our Hidalgo Grill Restaurant in Burgstall, we offer a super selection of top-quality beef.
Our Beef Tasting Menus present our specialty meats from around the world in four great menus.
Already from 2 persons you can enjoy juicy meat tastings.
Well, meat lust awakened?
Download Beef Tasting Menus below...
Menu in German language but the meat cuts are well understood in English. Thank you for your understanding.
Downloads
FOCUS ON TASTE
For over 35 years Hidalgo Restaurant has stood for real dining, authentic tastes, for dishes that surprise, convince and seduce guests into entering indulgent settings and sometimes completely new worlds. But, above all, Hidalgo Restaurant stands for truly exciting meat taste sensations.
"Anyone eating out in a restaurant wishes to relax and surrender to enjoying their meal for a while. They come with certain expectations. Our task is to meet these expectations. Eating should inspire".
Hidalgo is a restaurant specialising in grilled dishes. Where Mediterranean antipasti and first courses, soups and salads take their places next to specialities and classics from the grill. Delicious desserts are created in our house patisserie. In Hidalgo's Show Kitchen, our Hidalgo kitchen crew prepares Mediterranean, fish and meat specialities, fresh hand - made pasta and risottos right in front of guests. Cuts such as filet, entrecôte, roast beef or T-bone steak from countries like Argentina, America and New Zealand tantalize and delight our guests. Not forgetting South Tyrol, of course: certified Kohvieh South Tyrolean Dry Aged Beef comes from Zöggeler, our village butcher. This is then processed in the dry - ageing fridge at Hidalgo. Despite the fact that Hidalgo Restaurant has always stood for exceptionally tasty meat preparation, even vegetarians and vegans will love our menu!
A passion for meat
Hidalgo Beef Grill, which prepares meat in an especially healthy way, at temperatures of 900° Celsius using extremely short treatment times with no additional fat. Thanks to the rapid and powerful effect of the heat, the pores of the meat close very quickly, forming a caramelised crust on the outside of the meat with the core staying juicy and tasty. Here, the Hidalgo philosophy comes into play: 'Meat tastes best in its purest form'.
The setting for dining
The lighting, music and furnishings of Hidalgo Restaurant have been chosen for their subtle nature so that they do not distract from the highlight – the appetizing content of the plates.
Nevertheless food should be a feast for the eyes. That's why Hidalgo Restaurant is bright, spacious and welcoming. In the summer the large terrace with plenty of greenery beckons and there are plenty of spots featuring tables for two, as well as ample space for company meals and celebrations. The red dining room, with its quiet corners, is particularly suited to enjoying a romantic meal.
WINELIST
IN PERFECT COMPANY AND GOOD HANDS
RESERVATION RESTAURANT
We kindly ask you to make your reservation by phone, thank you!
+39 0473 292 292
We are pleased to welcome you soon at Hidalgo,
Otto Mattivi & the team of Hidalgo
We appreciate your understanding, that we unfortunately can not accept reservations via email. Thank you.

Wine is an important part of the dining experience.
And at Hidalgo, where the focus is on enjoyment, it goes without saying that our wines are stored in our stone wine cellar under excellent climactic conditions. Over 600 labels and 18,000 bottles of wine make up one of the largest and most varied private wine collections in the area. Over 30 years' worth of wines and distillates in the well organised wine cellar have history, character and excellent body.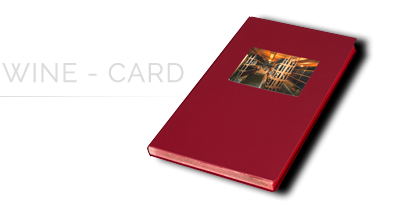 CHARGE YOUR ELECTRIC CAR
Total freedom during your stay at Hidalgo
Enjoy your stay at Hidalgo and charge your car at the charge point (Super Charger 22 kW) in our basement garage.
For more information don't hesitate to ask us!