Otto Mattivi
PASSION: MEAT. VISION: TOTAL ENJOYMENT.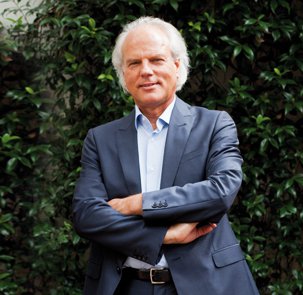 Meat expert and connoisseur. Wine connoisseur and barbecue king. Lateral thinker and man of ideas. Anyone familiar with Otto Mattivi will know that his passion for the good things in life is the basis for all his creativity.
Otto Mattivi and his team have been considered the grill experts in South Tyrol for over 35 years. It is not just our guests' needs that are taken care of in Hidalgo Restaurant and Hidalgo Beef Tasting, but those of the meat, too. Cut, temperature, time and heat – grilling has to be learnt, as not all meat is the same. Selected ingredients and preparation that doesn't change the taste of the meat, but emphasises it instead - this is the basis of every dish that leaves Hidalgo kitchen and finds its way into the stomachs and hearts of our diners. The right wine provides the fitting accompaniment to every meal, whether Mediterranean or an international creation.
"Meat tastes best in its purest form", is Otto's motto. An authentic taste experience has been a lifelong obsession of his. Meat is the central theme running through his work and life. Hidalgo is a place where creative ideas can grow and develop. Over the years Hidalgo has become synonymous with enjoyment, Hidalgo Restaurant, Hidalgo Beef Tasting, Hidalgo Suites and Hidalgo Balance, combine an array of indulgences, making for an all-round sensuous experience.
< back Info & Downloads